Michelle Benincasa
Singles Speaker
Michelle Benincasa Michelle (Morehouse) Benincasa was part of SALSA's founding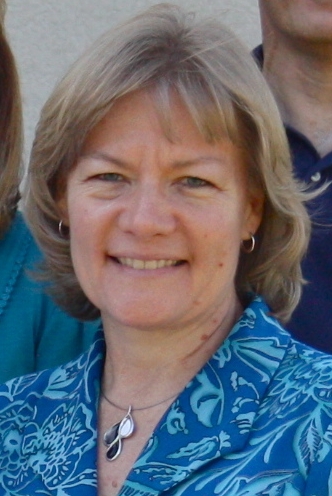 leadership team and currently is part of the Family Life Single Source Leadership Training team. Michelle received an ordination from Bath Baptist Church in 2003 and has ministered in the US, UK, and South Africa. She was the International Coordinator for a small ministry in South Africa for 5 years, living there 7 months . She now lives outside of Bath, NY, and attends Victory Highway Wesleyan Church where she assists in the Student Ministries division as a break-out group leader. She also facilitates a weekly community Ladies Bible Study that unfolds personal application of the Scriptures chapter by chapter.
Michelle shares, "I was born-again in April 1992, and the adventure began! My journey of seeking to know God, seeking to be conformed to the image of Jesus, and seeking to live life in the will and power of the Holy Spirit has taken me across the world and back. Father has taken me to the pulpits and the poor; to the young and the old; the healed and the broken. I've been lifted up and redeemed, broken and poured out. I am a student of the Word and committed lover of Jesus trying to live according to what the Lord teaches me. I love God and seek to live in a way that brings praise to the glory of His grace."
For 12 years Michelle was a single mom raising 2 sons. In 2005 she remarried and is continually blessed to be Richard's wife. She's a mom, step-mom, and grandmom in a blended family. The goal of Michelle's heart is to spend time with God, serve her family, serve others through her work, and see God's people grow spiritually. She's an encourager and an exhorter as well as a student and a teacher.
Past SALSA Workshops or topical presentations have included:
Developing Healthy Relationships; Total Commitment; Finding Contentment; Dating Jesus; Dancing with God; Single Parenting as Christians; The Blueprint for 'Mr & Mrs Right'; What does God ask?; Mission-Minded; The Body of Christ; Sexual Purity; Created Male & Female (Honoring Each Other as Brothers & Sisters); Leadership- the Call, the Gift & the Responsibility; Developing a Quality Team; Listening to God (Upcoming Workshops: Suffering Well... When Life is Hard; So You Want to Get Married)
Contact Information: (607) 661-0305 Email:
References:
Pastor Jim McEathron
Bath Baptist Church
(607) 776-2382 Email:
Jim Carl
Former Family Life Ministries Director of Adult Ministries
(607) 329-3950 Email: