055: Family Life Mornings
06.20.20 | Family Life Mornings
The Dad Joke--it's an art and a science. But there's a good, scientific, reason why people sometimes don't laugh. We've got that this week, along with a trend for high school grads and a recipe for a delicious summer treat your kids will love!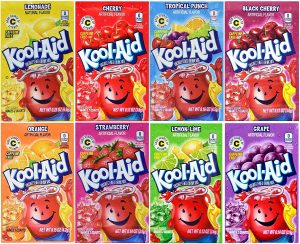 Kool-Aid Sorbet
Ingredients:
1 packet of any flavor Kool-Aid
1 cup sugar
3 cups 2% milk
Combine ingredients and pour into a shallow freezer-safe container. Freeze for 1 hour. Transfer to a bowl and beat until smooth. Return to freezer-safe container and freeze until firm. Remove from freezer 20-minutes before serving. Scoop and enjoy!
Family Life Mornings is radio show on Family Life, a network of stations across New York and Pennsylvania. Our podcast is some of the best moments from that week. Find out more at www.fln.org/mornings.