Monday Morning

Steve, Terese and Randy will be with you from 6-10am!
MONDAY MORNING MINDBENDER is at 6:40 and you can win a Family Life T-Shirt!
A couple of chances to see Matthew West and Colton Dixon in concert.
Always keep our studio number handy: 888.413.4156
12.17.14 | Family Life Mornings | Comments[0]
Black Pepper CookiesChristy from Cortland, NYRunner-up of the 2014 Cookie Contest 4 cups unbleached flour1 cup sugar1 teaspoon cinnamon2 teaspoons ground cloves2 teaspoons baking soda2 teaspoons baking powder1 teaspoon black pepper1 cup shortening1 ...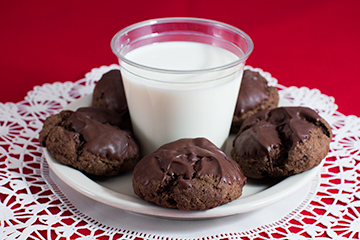 12.15.14 | Family Life Mornings | Comments[2]

12.10.14 | Family Life Mornings | Comments[2]

12.09.14 | Family Life Mornings | Comments[1]
12.02.14 | Family Life Mornings
10.19.14 | Family Life Mornings
07.20.14 | Family Life Mornings
05.16.14 | Family Life Mornings