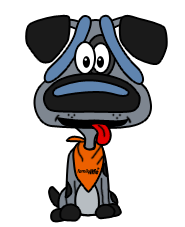 Kids Corner: Ruth (Special Episode!)
11.15.14 | Matt Jackson
The Kid's Corner gang presents the biblical story of Ruth and take a look at some of the lessons we can learn from it.
November Coloring Page

You've met Flin, right? He's our Family Life mascot. Well, he wants to give you a chance to win a cool prize! All you have to do is color his coloring page.

Entries must be received by 5:00pm on Friday, November 28.

Family Life is located at 7634 Campbell Creek Road in Bath, and our mailing address is P.O. Box 506, Bath, NY 14810. One winner will be drawn from each of these four (4) age groups: 0-3yrs, 4-6yrs, 7-9yrs, and 10-12yrs. Be sure to write your name, age, and phone number on the page so that we can contact you if you win!
October Coloring Contest Winners
View and download previous coloring pages.
| | | | | | | | | |
| --- | --- | --- | --- | --- | --- | --- | --- | --- |
| | | | | | | | | |
| | Joey (0-3) | | Adler (4-6) | | Kelcie (7-9) | | Ian (10-12) | |