Inside out 89: Rescuing Ambition
05.24.11 | Kurt Goff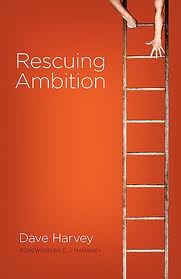 Ambition. It's a challenging subject to tackle as a follower of Jesus. We all know ambition can lead us to some pretty bad places, places where God doesn't want us to go, but that isn't the whole story.
Pastor Dave Harvey reminds us that there really is such a thing as "Godly ambition". The challenge is how to recognize the difference between God's kingdom and ours. It's not always easy to do, but it's worth the effort to get a handle on this because God has ambitions for us to do the work he's called us to do, with courage, faith, prayer and dependence on Him.
Rescuing Ambition isn't just a book, it's an on-going conversation.
Click to listen in.
Tweet
ABOUT THIS PODCAST
Inside Out airs Wednesdays at 12:20pm EST during the Family Life Noon Report.
LATEST PODCASTS
Feb 13, 2013 | Martha Manikas-Foster