Inside Out 78: Real Moms, Real Jesus
05.06.11 | Kurt Goff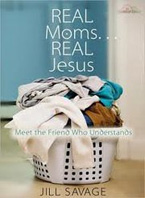 What does Jesus know about the peanut-butter-and-jelly life of a mom? That's the question I put to author and speaker Jill Savage. Her answer? "Plenty!"
Jill is founder and director of Hearts at Home and does a nice job of introducing the real Jesus to real moms. She takes a look at key behaviors and decisions Jesus made during His life on earth and brings those lessons right down to the laundry-filled, sticky-fingered days every mother knows.
Moms, grab a cup of coffee or a hot mug of tea and set aside a few minutes to fill your tank with inspiration!
Tweet
ABOUT THIS PODCAST
Inside Out airs Wednesdays at 12:20pm EST during the Family Life Noon Report.
LATEST PODCASTS
Feb 13, 2013 | Martha Manikas-Foster