Inside Out 70: No Place for Abuse
04.26.11 | Kurt Goff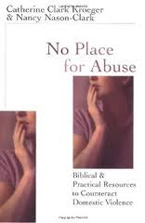 Domestic violence is a leading cause of injury and death to women worldwide. Nearly one in four women around the globe is physically or sexually abused in her lifetime, and gender violence causes more death and disability among women aged 15 to 44 than cancer, malaria, traffic accidents or war.
Regrettably, the church is not immune to this problem.
Numerous studies suggest that incident rates among active churchgoers are nearly the same as those among the general populace. And by the way, domestic violence victims can be men too.
Nancy Nason-Clark is the co-author of an excellent book on domestic violence from a Christian, biblical perspective. It's called No Place for Abuse. In my conversation with Nancy we discuss:
The gravity and extent of the problem worldwide
What Scripture says about domestic violence, including verbal abuse and patterns of concealment, secrecy and silence
How proper concerns for Christian families can be twisted to endanger women and their children
An assessment of alternatives to suffering in silence in a threatening environment
There is hope! If you are a victim of domestic violence and need to talk with someone call our FOCUS Counseling Department at 800-927-9083.
Tweet
ABOUT THIS PODCAST
Inside Out airs Wednesdays at 12:20pm EST during the Family Life Noon Report.
LATEST PODCASTS
Feb 13, 2013 | Martha Manikas-Foster