Inside Out 62: Reggie!
04.14.11 | Kurt Goff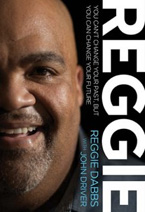 Right now are you feeling like God can never use you? It's all the baggage you have. It's weighing you down. Christ follower, take heart:
"... let us also lay aside every weight, and sin which clings so closely, and let us run with endurance the race that is set before us, looking to Jesus, the founder and perfecter of our faith.." (Hebrews 12:1-2)
Need a modern day example to encourage you? Check out my conversation with Reggie Dabbs. Born as the result of a heart-wrenching decision made by his then 16 year old mom, he knows firsthand about the despair of broken beginnings, sorrow, and regret.
But God…. Two wonderful, hope filled words!
Listen to his story and rejoice. Read the book Reggie and thank God for a life well lived. Oh, and another thing: God has a special plan for your life too.
Tweet
ABOUT THIS PODCAST
Inside Out airs Wednesdays at 12:20pm EST during the Family Life Noon Report.
LATEST PODCASTS
Feb 13, 2013 | Martha Manikas-Foster