Inside Out 41: Lead With the Truth
01.17.11 | Kurt Goff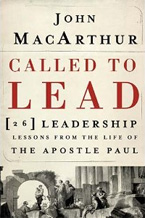 If you're following Jesus don't forget that someone else is following you.
Kind of sobers you doesn't it?
Bible teacher and Grace to You host John MacArthur reminded me of that fact in a conversation we had that covered so much ground so quickly I still have whiplash.
Biblical leadership is for pastors.
Moms and Dads.
Teachers and grandparents.
Me.
You.
This responsibility calls for a commitment to biblical truth in a world that will always encourage compromise.
John is my go-to guy for uncompromising truth on fire.
If you've ever seen him on TV, Larry King Live for instance, you know he never backs down.
Some call him a bit harsh.
In the podcast we touch on that.
I think you'll find his response interesting.
I also ask him about his own battle with pride considering how much God has used him.
(Insert nervous laugh here)
Add to the mix leadership lessons from the life of the Apostle Paul, and 12 very ordinary guys who turned the world upside down.
Yes in some way we're all called to lead.
God help us.
Tweet
ABOUT THIS PODCAST
Inside Out airs Wednesdays at 12:20pm EST during the Family Life Noon Report.
LATEST PODCASTS
Feb 13, 2013 | Martha Manikas-Foster