Inside Out 32: A Santa Keeps the Christ in Christmas
12.16.10 | Kurt Goff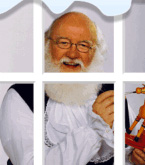 "This Santa can only be described as the real thing."-Tom Brokaw, NBC News
Nice compliment... Ed Butchart!
He simply shrugs it off.
"That's very kind of him to say that but it's the Lord Jesus who gets all the glory."
A typical response from a man who has taken the real message of Christmas to places large and small… friendly and unfriendly… for decades.
The white beard is very real.
So too is the compassion and love that fuels the ministry he began to help provide free medical equipment to needy folks all over the world.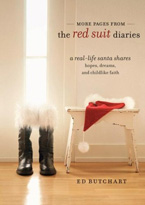 It's called Friends of Disabled Adults and Children: fodac.org
A visit with this St. Nicholas will warm your heart.
I know.
Mine is still glowing.
Tweet
ABOUT THIS PODCAST
Inside Out airs Wednesdays at 12:20pm EST during the Family Life Noon Report.
LATEST PODCASTS
Feb 13, 2013 | Martha Manikas-Foster