Inside out 220: Religion in the News
10.05.11 | Martha Manikas-Foster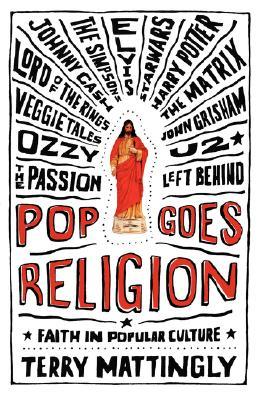 Religion is important in world events. The role of religion in the actions and reactions of the people of the world is often missing, however, in the news stories as they are presented to us through the mainstream press. Is this an oversight? A lack of awareness? Or is religion such a divisive topic that some journalists avoid it?
According to journalist, author and blogger Terry Mattingly, some mainstream journalists "get it"---they know that religion is important and they search to identify it in the fabric of the stories they report. But because some journalists don't "get" it, we as readers and listeners lose something--sometimes something key to the truth of the story.
Join us for this Inside Out discussion with Terry Mattingly about religion in the news. Mattingly has lectured at Gordon-Conwell Theological Seminary, Biola University, the University of Nebraska at Lincoln, Baylor University and in other academic and religious settings. He is the author of the book Pop Goes Religion: Faith in Popular Culture and is the founder and editor of the news criticism site GetReligion.org, which you can access by clicking here: http://www.getreligion.org/
Tweet
ABOUT THIS PODCAST
Inside Out airs Wednesdays at 12:20pm EST during the Family Life Noon Report.
LATEST PODCASTS
Feb 13, 2013 | Martha Manikas-Foster