Inside Out 19: The Red Sea Rules
11.15.10 | Kurt Goff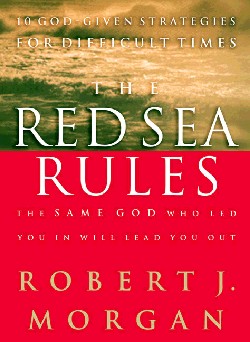 Have you ever felt as if the circumstances in your life have backed you into a corner?
Can't go right.
Can't go left.
Can't go back.
Can't go forward.
I'm trapped!!!
Remember this Christ follower: Your "impossible situation" isn't Impossible for your God!
Luke 1:37 (ESV)
" For nothing will be impossible with God."
God corners us so that we will:
*Depend more on Him
*Grow in our faith
*Experience firsthand His mighty power and presence in our lives
*Give us a "God Story" to share with others to encourage their faith too
*Show a skeptical world He is.. and that He rewards those who seek Him.
Dead ends have a way of taking you to the end of yourself.
"Now that I have your attention... watch this!" God says.
A classic biblical example is the Israelites leaving Egypt. (See Exodus 14:1-31)
God delivered them.
"Where to now... Lord?"
God says… "To a dead end."
What they learned was that the same God who led them in would lead them out.
And they would know Him better because of it.
Pastor Rob Morgan's book The Red Sea Rules highlights 10 principals from this snapshot of Scripture that will help us chose faith instead of fear.
Rob and I unpack them all in this edition of Inside Out.
Tweet
ABOUT THIS PODCAST
Inside Out airs Wednesdays at 12:20pm EST during the Family Life Noon Report.
LATEST PODCASTS
Feb 13, 2013 | Martha Manikas-Foster