Inside Out 104: Who is My Neighbor?
06.16.11 | Kurt Goff
An "expert in the law" once asked Jesus what he must do to inherit eternal life and his question initiated a very interesting conversation.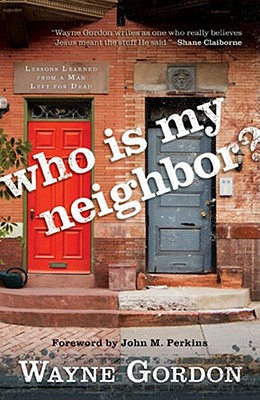 The Law says to "love your neighbor as yourself," Jesus pointed out, so the next logical question is, "Who is my neighbor?"
Rather than offering the lawyer an exhaustive list of neighbors and non-neighbors, Jesus told a story . . . a story we know as the Parable of the Good Samaritan.
Out of that famous parable pastor Wayne Gordon draws many characteristics of the man who was beaten, robbed and left for dead on the road to Jericho—the character Jesus created to show Christians how to recognize their neighbors.
There are many things that I have never really considered in this snapshot of Scripture.
We even tackle the discouragement that comes when our efforts are rejected or don't seem to be doing any real good.
"As for you, brothers, do not grow weary in doing good." (2 Thessalonians 3:13)
Tweet
ABOUT THIS PODCAST
Inside Out airs Wednesdays at 12:20pm EST during the Family Life Noon Report.
LATEST PODCASTS
Feb 13, 2013 | Martha Manikas-Foster