Tunesday, Big House to Ocean Floor
Audio Adrenaline is rockin' next Tunesday, May 28 with its "best of" album, Big House to Ocean Floor. Listen all day to win! With their fusion of rock, rap and funk, Audio Adrenaline emerged as one of the most popular contemporary Christian acts of the 1990s.
Big House To Ocean Floor celebrates Audio Adrenaline with the songs that made them a household name. The band earned 17 No. 1 singles, two GRAMMYS, 5 Dove Awards, and 1 RIAA Gold certified album. Discover these songs for the first time or sing them all by heart.
Dads and Grads - Your Message on the Radio!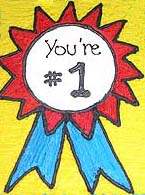 Do you have a special message for your dad or graduate? You could hear it on the air! Just call 800-927-9083 ext. 450 through July 12, and Family Life will record your personal message over the phone.
Each message should be about 30 seconds long and express love, gratitude or congratulations to that special person in your life. Dad messages will air June 14-16 and grad messages will air June 21-23. Bless the ones you love!