Women of Faith - Imagine Looking Back
11.07.11 | Terese Main | Comments[1]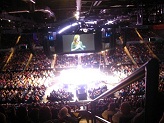 What an amazing time at Women of Faith in Rochester, NY this weekend! We were blessed with nearly 70 ladies joining the Family Life trip.
While there were some incredible messages delivered at Blue Cross Arena, so much ministry happened in other places--in cars and buses, lunch lines and hotel rooms. What an sweet journey so many took, sharing, caring and taking steps of healing!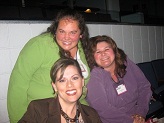 We've had the blessing of interviewing many of this year's Women of Faith speakers over the years. Here are links to podcasts of some of our favorites: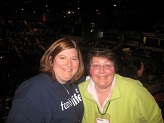 So many new memories were created on the Family Life trip this year. Join us for a stroll down memory lane when you click here. If you have photos of your own you'd like to share, please email .