Youtheatre
For kids and early teens
Family Life Youtheatre is a special ministry for kids and young teens, ages 8 to 15, that are interested in learning about the performing arts. Our heart is to teach young people how to use their creativity to honor and celebrate God.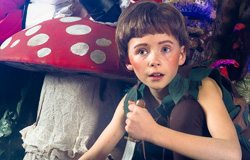 Every spring we present a show with an all-kid cast and crew. The point is to teach them about theater and have a blast doing it. The kids study music, acting, and some forms of stagecraft. The productions are typically based on classic stories with a moral core, like Secret Garden, the Chronicles of Narnia, and Charlotte's Web. This year, students will present Peter Pan.

We also hold a Youtheatre workshop – one full week of theatrical training in acting, voice, stagecraft, makeup, and costuming. After five straight days of learning and rehearsing, the kids present their show - a full blown production that features all their hard work. Plus, they get to go home with their faces painted on show night. Not much beats that. This summer, students will present the musical production, The Prodigal Clown. The musical is based on Jesus' parable of the loving father and two sons, interwoven with the hilarity of clowns, lion tamers, and human cannonballs!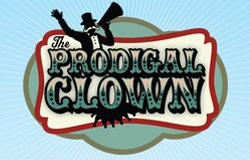 Early bird registration begins April 1 and is $75 a student, $60 for each additional sibling. After June 1, the cost is $95 a student, $80 for each additional sibling.
Below is a complete list of available workshops. Hours are 8:30am-12:30pm, Monday-Friday. Only Workshop #6 will be held in the afternoon from 1:30-5:30pm.
Workshop #1: June 24-28 - Dubois, Tri County Church
Workshop #2: July 15-19 - Batavia, The City Church
Workshop #3: July 22-26 - Bemus Point, Bemus Point UMC
Workshop #4: August 5-9 - Endicott, Union Center Church
Workshop #5: August 12-16 - Bath, Family Life (morning)
Workshop #6: August 12-16 - Bath, Family Life (afternoon)