Summer Youtheatre Workshops
Early bird registrations are good for $20 off.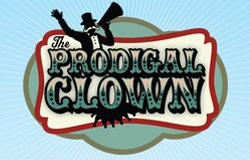 Youtheatre Workshops ignite and encourage faith in young people through the performing arts. This summer, Family Life is hosting a series of six week-long workshops for kids ages 8-15. Students will train in acting, voice stagecraft, makeup, and costuming. But more importantly, they will learn about Jesus Christ. On the final workshop day, the newly-taught team will present the musical, The Prodigal Clown. The storyline is based on Jesus' parable of the loving father and two sons, interwoven with the hilarity of clowns, lion tamers, and human cannonballs! More info on dates, locations, registration.
Only 60 youth are accepted for the workshop on a first-come, first-served basis and classes fill quickly - register soon!
Delta Lake Conference Center